SHAPE
(Sexual Health And Peer Education)
Teen emPower! uses one of the most effective strategies for teaching adolescents and influencing their behavior: their peers. SHAPE, our peer education program, trains high school students to present on social and peer pressures, media messages, and assertiveness skills to 7th grade students in the Crooked Oak, Mid-Del, and OKC public school districts. These youth-led sessions follow a series of human growth and development lessons presented by an adult health educator.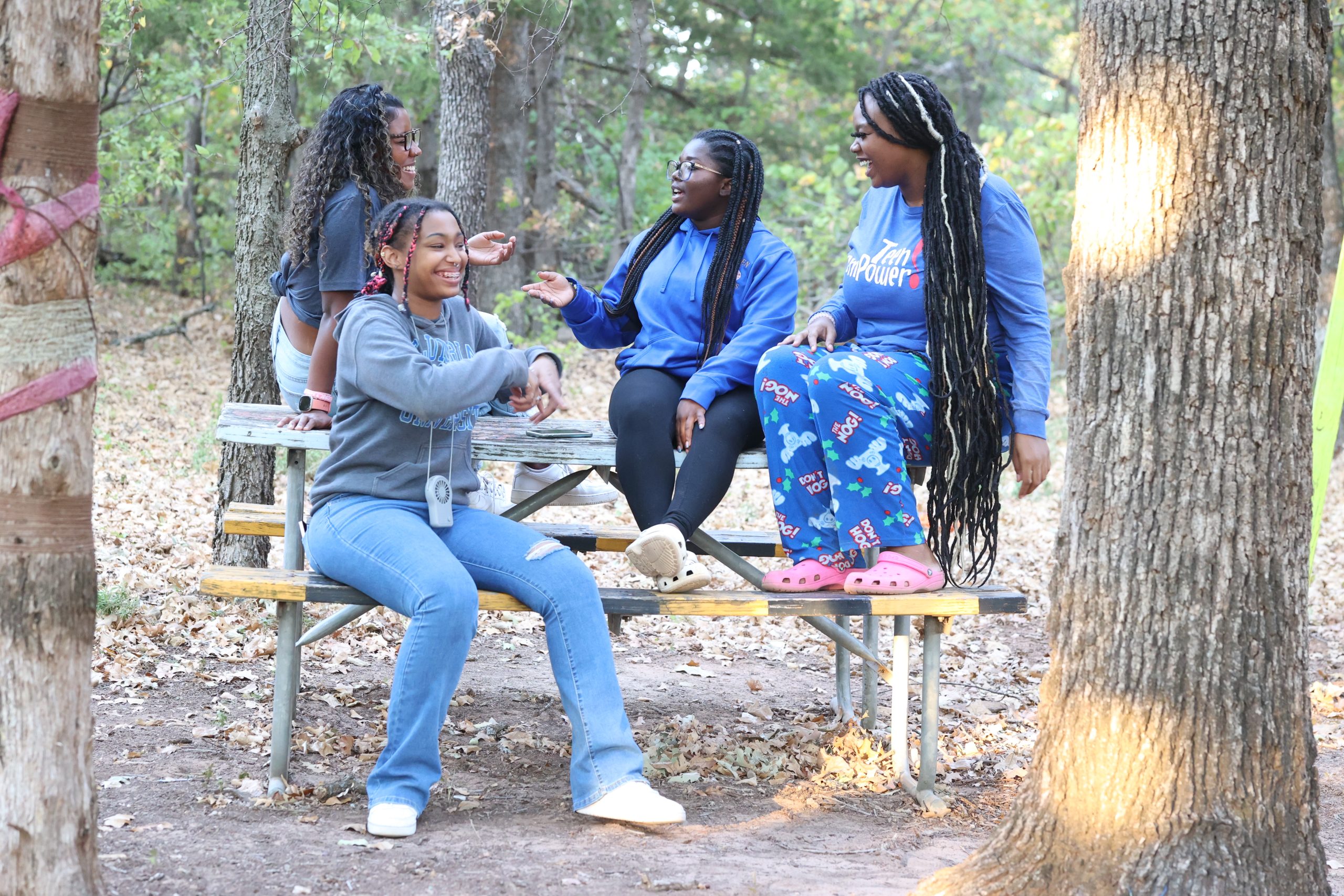 REACH
(Reproductive Education to Achieve Community Health)
Teen emPower! is one of two major program delivery partners for REACH, a federally-funded project designed to improve adolescent health and reduce teen pregnancy by providing effective health education programs and support services, health-related youth engagement activities, and learning opportunities for teachers and caregivers. Program sites for the 3-year project are middle and high schools located in a 7-zip code geographic area in Oklahoma County that include three public school districts: Crooked Oak, Mid-Del, and OKCPS. REACH puts youth at the center of this school-based initiative as leaders and true partners in its prevention, health promotion, and youth development activities.
Click here for the Project REACH Yearbook, 2021-22
Click here, to find out more about REACH and other programs.
Below are groups with data, factsheets, program ideas, training and resource materials that are helpful in planning adolescent health efforts and increasing school/community partnerships.
Data & Info Sources - Oklahoma
Healthy Teens OK! - A go-to site for state and county teen birth data in Oklahoma, plus downloadable factsheets and links to community initiatives and national and state teen pregnancy prevention resources.
Oklahoma KIDS COUNT - Part of the national KIDS COUNT Data Center, it provides data and reports on a wide range of child and adolescent well-being indicators in Oklahoma. 
Data & Info Sources – National
KIDS COUNT – A project of the Annie E. Casey Foundation, KIDS COUNT is a premier source of data on the well-being of children and youth, which includes the Data Center and an annual report that tracks key indicators.
Centers for Disease Control and Prevention - A national source for birth data, adolescent health survey results, program resources and information about federally-funded teen pregnancy prevention grants.  
Community Collaborations – Oklahoma City and Tulsa
Thrive (OKC) - The Oklahoma City nonprofit that serves as the backbone organization for the Central Oklahoma Teen Pregnancy Prevention (TPP) Collaboration and the community TPP plan.
Amplify (Tulsa) - The Tulsa area nonprofit that provides community-wide leadership for advancing youth sexual health and well-being through education, collaboration, and advocacy.
Program Resources
Optimal Health – A user-friendly overview of the national report, Promoting Positive Adolescent Health Behaviors and Outcomes, that can be used with schools, youth-serving organizations, and other community groups to increase support for adolescent health programs and services that provide opportunities for all youth to achieve optimal health. 
Power To Decide - A trusted source of information about sexual health and contraceptive methods to help young people make informed decisions, it has extensive program and policy resources to help providers improve reproductive health services and contraceptive access. 
Bedsider - Designed for young adults by the Power To Decide, this site is focused on birth control access, education and reproductive health services and clinic information to meet the needs of that specific age group. 
Healthy Teen Network - A national organization that provides training, resource materials, an annual conference and connections to local and state teen pregnancy prevention groups across the country.
Search Institute - A leading youth development organization that offers practical ways to intentionally build critical Development Assets and Developmental Relationships that help all youth thrive.
Keep Connected – An initiative of Search Institute that offers practical ideas and activities to help parents, schools, and organizations that serve families support strong family relationships. 
Advocates for Youth - A national organization that works alongside thousands of young people in the U.S. and around the globe, helping them grow as advocates for sexual health, rights, and justice.